Let's Go Crazy
So Much Things to Say
One of my students, Khalil, loves Prince so much that he wanted to write one poem for every song on Purple Rain. I couldn't imagine a more apt project for a Minnesota poet. In the last poem of the series, he referenced Bob Marley, so we tackled Exodus next. After a year of weekly mentorship, I helped him turn the poems into a chapbook, supported with funds from the South Education Center and School District 287 and designed by Mary Austin Speaker.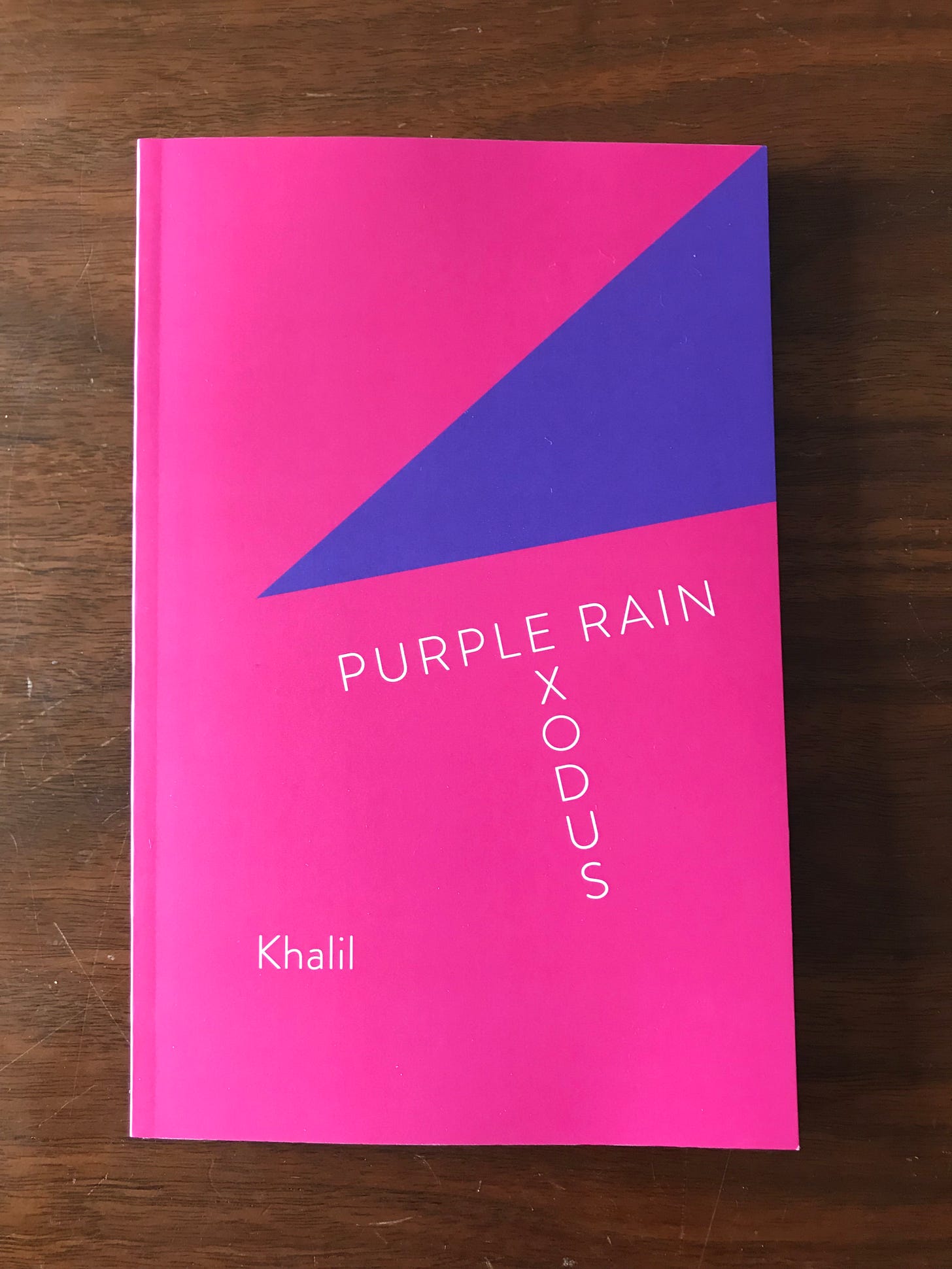 It felt wrong to pick between Prince and Bob Marley, so today you have a double serving of neurodivergent lyric brilliance.
---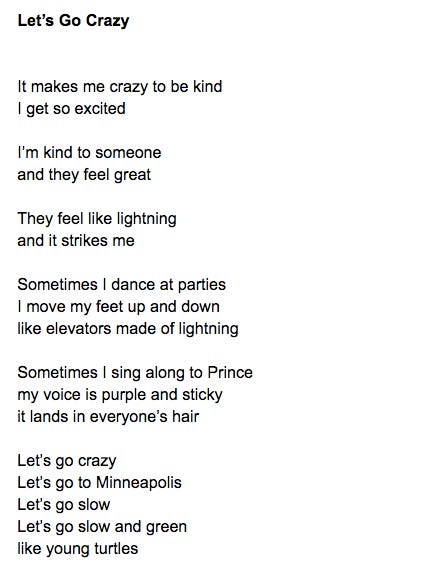 ---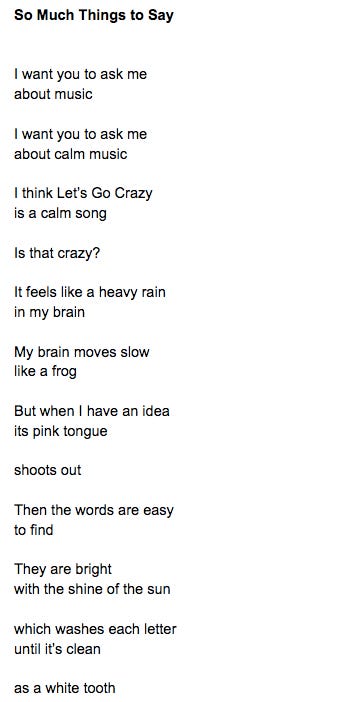 ---
Khalil has so much to say, but he doesn't generally produce autonomous speech. He can answer questions, but has great difficulty articulating his ideas on his own. Our work together is a process of questions and answers. Sometimes the process is slow like young turtles and sometimes a lyric shoots out its surprising pink tongue. Either way, we're both listening close and deep, and Khalil has made me a much better asker of questions. You can order Khalil's chapbook here and read more about his writing here.
Like Lightning,
Chris